​Ghost announce a new album with "new" singer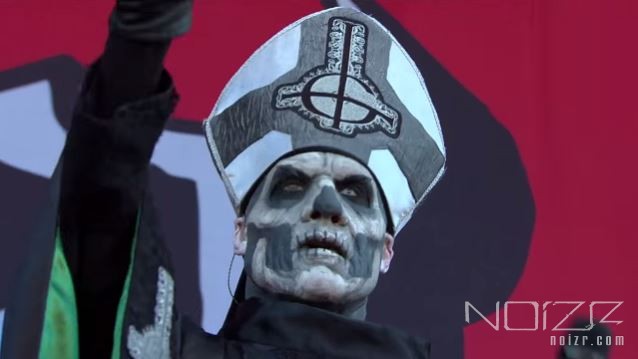 The Swedish rockers Ghost announced the third full-length album "Meliora" (lat. "Better"), the release of which is scheduled for August 21, according to Blabbermouth with reference to hardDrive Radio.

The new album was recorded with a "new" singer Papa Emeritus III, who is, in fact, Ghost's changed name old frontman. Papa's debut will take place on June 4 at the Sweden Rock Festival.
"Meliora" is known to include songs like "From The Pinnacle To The Pit", "Majesty", "Devil Church", "He Is" and the single "Cirice", which release is should be expected in late May — early June.
The group also plans to return to the studio until the summer for recording a few covers, including Leonard Cohen's and Imperiet's songs.
Last presently Ghost's release, EP "If You Have Ghost", came out in 2013.