​Draconian new video "Stellar Tombs"
The Swedish gothic/doom metallers Draconian presented the music video "Stellar Tombs" directed by Bowen Staines, who previously worked with Sólstafir, Skálmöld, The Vintage Caravan and Ólafur Arnalds.
The song "Stellar Tombs" is taken from Draconian's latest album "Sovran", released on October 30, 2015 via Napalm Records. The album was recorded with the new vocalist Heike Langhans, who became the band's member in 2012. Also, the LP featured Daniel Änghede (Crippled Black Phoenix), whose vocals was recorded for the track "Rivers Between Us".
The guitarist Johan Ericson: "In a way SOVRAN feels like a comeback album for us. We really turned ourselves inside out to come up with an album that's represents DRACONIAN in full fashion. Introducing our new singer, the great Heike Langhans for the first time with what could maybe be the most important album in our career. The wait is over. SOVRAN is here!"
Tracklist:
Heavy Lies the Crown
The Wretched Tide
Pale Tortured Blue
Stellar Tombs
No Lonelier Star
Dusk Mariner
Dishearten
Rivers Between Us (с Даниэлем Ангеде на вокале)
The Marriage of Attaris
Bonus track:
With Love and Defiance
Draconian nearest tour dates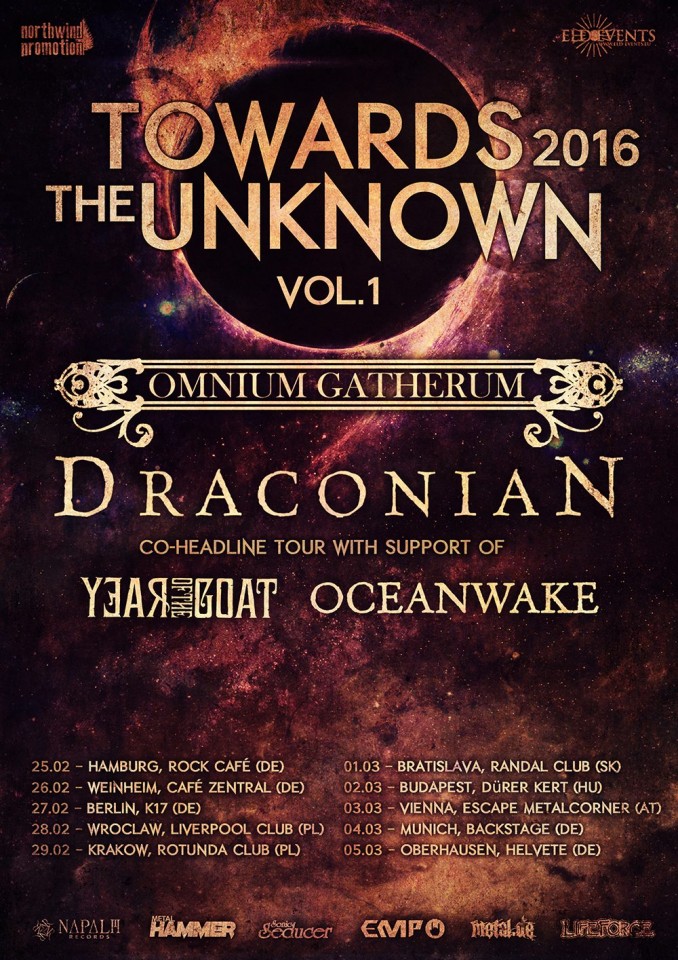 "Sovran" cover art