Brutal Assault 23: Behemoth, Ministry, Saint Vitus, etc. announcement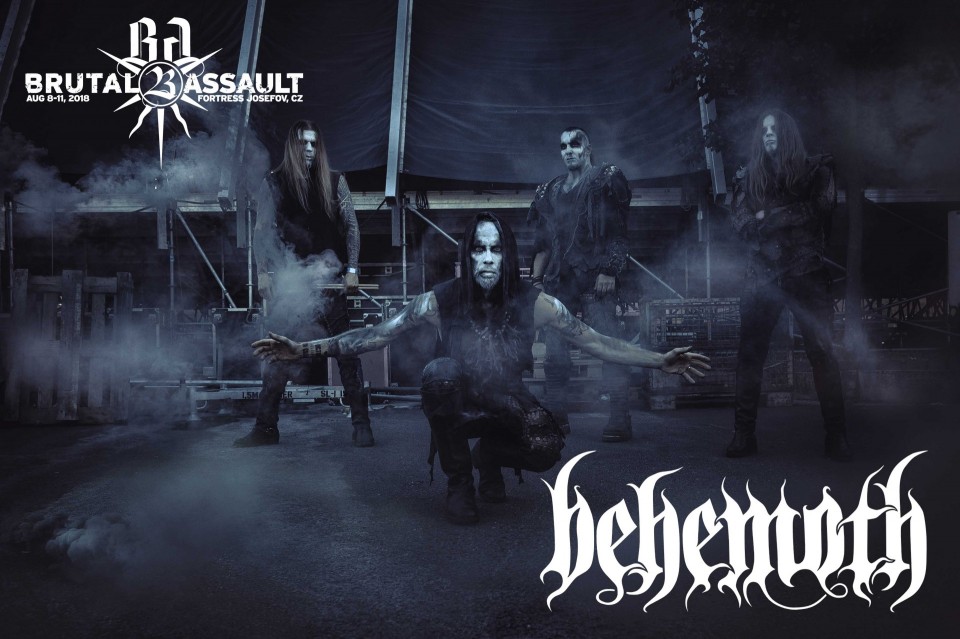 The organizers of the Czech metal festival Brutal Assault announced new lineup additions — the bands Behemoth, Ministry, Saint Vitus, Blood Incantation, Broken Hope, and Aluk Todolo.

This year's 23rd heavy music outdoor fest will be held fromAugust 8 to 11 in the Czech city of Jaroměř. Among the previously announced members are the bands WARDRUNA, CONVERGE, as well as AT THE GATES, THE BLACK DAHLIA MURDER, CARPATHIAN FOREST, PERTURBATOR and others.
Read also: 5 reasons to visit Brutal Assault festival

The festival's announcement: "Brutal Assault has got one of the first headliners for the next edition! Polish black metal act BEHEMOTH is returning for one and only exclusive CZ & SK show in 2018!

It's been only two years since the last MINISTRY BA show but the impression Al Jourgensen and his cohort left the last time was so intense we simply couldn't resist to draw this powerhouse of psychotic sound back when they're available with a new record!

Long before the early 2010s, before the legions of Sabbath-worshipping bands emerged from their caverns with lava-lamp font logos and denim vests, there was SAINT VITUS. Along with bands like Pentagram or Trouble, SAINT VITUS pioneered doom metal in its manifestation as a distinct metal sub-genre and in 2018 they will finally make their BA debut!

BLOOD INCANTATION will unleash upon you cerebral whirlwind of atmospheric death metal. The energy and magnetism of live BLOOD INCANTATION will tangibly melt through the PA system, taking you to an unknown dimension. Also in the dimensions of death metal, ORIGIN explode forth with the intensity of a second Big Bang phenomenon, launching cranium-collapsing projectiles of extremely fierce technical death metal, merging technicality with utter brutality. Speaking of brutality, Chicago's BROKEN HOPE should be the first band mentioned under the entry brutality in virtual lexicon of death-metal history.

Last but not least get prepared for primordial vibrations and sonic manifestation of the forces of the universe channeled via hypnotic occult rock of the Frenchmen ALUK TODOLO."