​7-10.08.2019 Brutal Assault @ Fortress Josefov, Jaromer, Czech Republic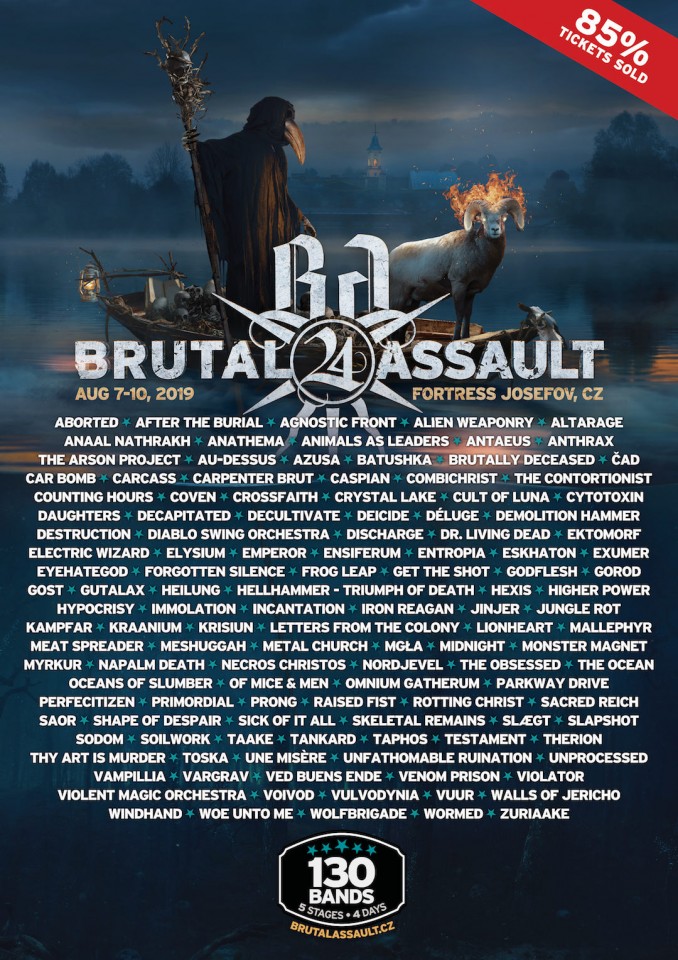 Brutal Assault music festival returns to Josefov Fortress for its 24rd edition. One of the biggest metal events in Europe is once again inviting a variety of more than 130 bands which will perform on one of its 5 stages during four festival's days!

Brutal Assault also celebrates other forms of dark art with exhibitions, talks or cinema and offers great selection of fantastic drinks and food. The festival, which has been held in the Czech Republic for more than 20 years, will take place on August 7-10.
Early August weekends are marked red in the calendar of every metal fan, these days are reserved for Brutal Assault, a national holiday of the metal nation. The festival offers diverse and multifarious line-up that is not based on all-capturing headliners but works with interesting artists in every thinkable genre. The lineup is meticulously curated to contain both genre staples and new upcoming and interesting acts. Moreover, the festival always manages to attract artists that only seldomly perform live.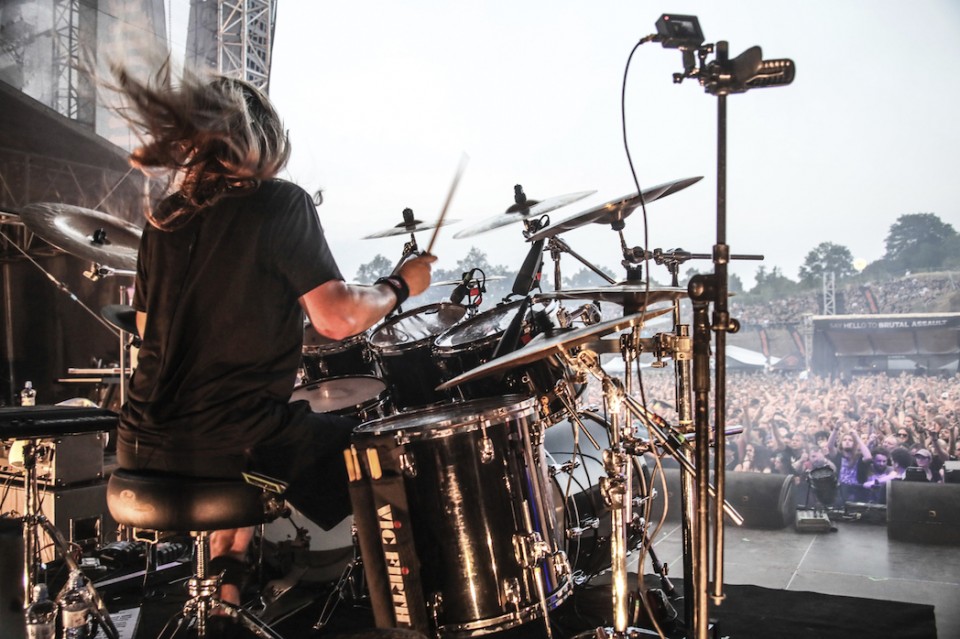 Brutal Assault festival is an anchorage of metal music and associated art with 130 artists, 5 stages, several art galleries, large stand across the main stages and extensive chill-out zone. If you have not been there yet, this festival is just another level of experience in dark art with cherry picked blend of refreshing underground bands and stellar headliners spread across diverse festival area located within the 18th-century military fortress. Among traditional festival features the festival area also offers luxury sanitary facilities, permanent horror cinema, underground mazes, huge metal market, art galleries, a lot of sitting spaces within the fortress walls providing shelter from the weather and tons of other attractions. Brutal Assault is mainly about music but in recent years it also started to resemble a food festival with vegan and carnivore and all kinds of ethnic cuisine, supplemented by a wide variety of best Czech beers starting from 1.5 Euro for half a litre (17OZ).
The 24th volume once again present a fantastic line-up with genre icons like Anathema, Anthrax, Carcass, Deicide, Emperor, Hypocrisy, Meshuggah, Napalm Death, Parkway Drive, Sick of it All, Sodom, Testament or Therion, but also upcoming ambitions acts like Aborted, Caspian, Cult Of Luna, Decapitated, Daughters, Gorod, Jinjer, Mgła, Of Mice & Men, Thy Art IsMurder, Vulvodynia. Besides that there are smaller acts the festival wants to introduce to the greater audience like maori thrash Alien Weaponry, black-doom enigma Au-Dessus, psycho math metallers Car Bomb, speeding black metal blasters Nordjevel or Norwegian multi-instrumentalist Frog Leap doing the classics.
There are also rare appearances including Triumph Of Death fronted by Tom G. Warrior presenting live Hellhammer incarnation or the founders of true Norwegian avant-garde metal Ved Buens Ende, who selected Brutal Assault to play one of their only 4 live gigs this year.
However Brutal Assault is not strictly about metal. The Keep – Ambient Lodge (KAL stage) presents all kinds of experimental artists, live ambient or electronic music and the famous absinthe bar. And nonmetal artists will also take over the main stages. There will be shows by synthwave neuromancers Carpenter Brut and Gost, neofolk choir Heilung, noise masters Godflesh, the avant-garde ensemble Diablo Swing Orchestra or the Japanese freaks Vampillia.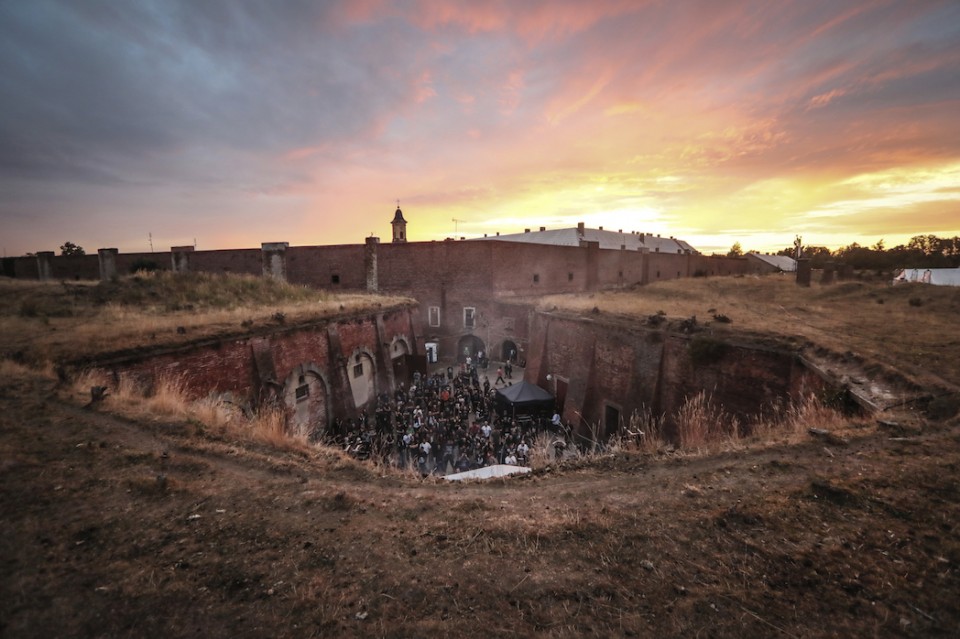 Read also: 5 reasons to visit Brutal Assault festival

Brutal Assault is one of the biggest metal festivals in Europe. It was created in the mid-1990s as a small event in Moravia and often changed its place. The year 2006 saw the arrival of 7,000 people thanks to the attractive program in Svojšice near Přelouč. One year at the festival he moved to Josef where he stayed until the present. The last year of the festival, which was sold out for the first time in history, attracted 20,000 fans from around the world.
List of BA 2019 confirmed bands:
ABORTED, AFTER THE BURIAL, AGNOSTIC FRONT, ALIEN WEAPONRY, ALTARAGE, ANIMALS AS LEADERS, ANAAL NATHRAKH, ANATHEMA, ANTAEUS, ANTHRAX, THE ARSON PROJECT, AU-DESSUS, AZUSA, BATUSHKA, BRUTALLY DECEASED, CAR BOMB, CARCASS, CARPENTER BRUT, CASPIAN, COMBICHRIST, THE CONTORTIONIST, COUNTING HOURS, COVEN, CROSSFAITH, CRYSTAL LAKE, CULT OF LUNA, CYTOTOXIN, ČAD, DAUGHTERS, DR. LIVING DEAD, DECAPITATED, DECULTIVATE, DEICIDE, DELUGE, DEMOLITION HAMMER, DESTRUCTION, DIABLOSWING ORCHESTRA, DISCHARGE, EKTOMORF, ELECTRIC WIZARD, ELYSIUM, EMPEROR, ENSIFERUM, ENTROPIA, ESKHATON, EXUMER, EYEHATEGOD, FORGOTTEN SILENCE, FROG LEAP,GET THE SHOT, GODFLESH, GOROD, GOST, GUTALAX, HEILUNG, HELLHAMMER – TRIUMPH OF DEATH, HEXIS, HIGHER POWER, HYPOCRISY, IMMOLATION, INCANTATION, IRON REAGAN, JINJER, JUNGLE ROT, KAMPFAR, KRAANIUM, KRISIUN, LETTERS FROM THE COLONY, LIONHEART, MALLEPHYR, MEAT SPREADER, MESHUGGAH, METAL CHURCH, MGŁA, MIDNIGHT, MONSTER MAGNET, MYRKUR, NAPALM DEATH, NECROS CHRISTOS, NORDJEVEL, THE OBSESSED, THE OCEAN, OCEANS OF SLUMBER, OF MICE & MEN, OMNIUM GATHERUM, PARKWAY DRIVE, PERFECITIZEN, PRIMORDIAL, PRONG, RAISED FIST, ROTTING CHRIST, SACRED REICH, SAOR, SHAPE OF DESPAIR, SICK OF IT ALL, SKELETAL REMAINS, SLÆGT, SLAPSHOT, SODOM, SOILWORK, TAAKE, TANKARD, TAPHOS, TESTAMENT, THERION, THY ART IS MURDER, TOSKA, UNE MISÉRE, UNFATHOMABLE RUINATION, UNPROCESSED, VAMPILLIA, VARGRAV, VED BUENS ENDE, VENOM PRISON, VIOLATOR, VIOLENT MAGIC ORCHESTRA, VOIVOD, VULVODYNIA, VUUR, WALLS OF JERICHO, WINDHAND, WOE UNTO ME, WOLFBRIGADE, WORMED, ZURIAAKE.
Read also: 6 tips we learned at the Brutal Assault 2018