​Stoned Jesus unveil title, release date, and cover art of upcoming album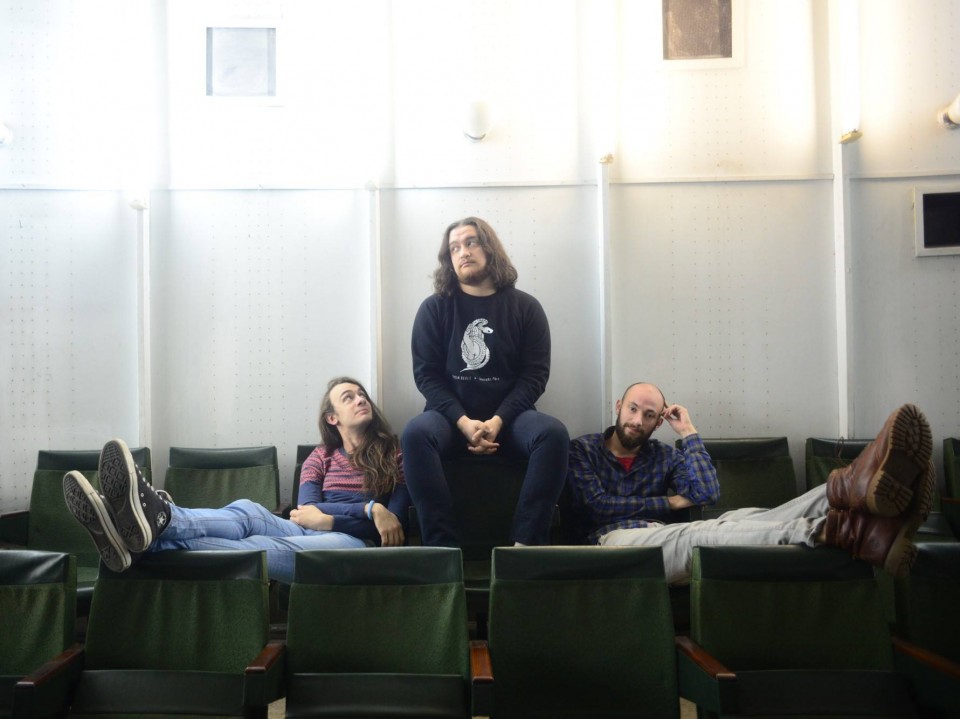 The Ukrainian stoner rockers Stoned Jesus revealed the details of their forthcoming 4th album, which will be the first record of the band, released via Napalm Records.

The new album, titled "Pilgrims", comes out on September 7 this year and includes 7 tracks. Recording and mixing took place at the recording studio LipkyZvukoZapys in Kyiv, Ukraine, and mastering — at the Metropolis Studios (Queen, Michael Jackson, U2, Elton John, etc.) in London, UK. "Pilgrims" cover artwork was created by the Norwegian artist Anders Rokkum.
According to the description, the album will be "a rather multi-faceted affair mixing groove with noise rock elements, lots of proggy infusions and maybe even a sick bass line reminiscent of good old Deftones (the song "Thessalia")".
The band comments on the new album:
"This record was inspired by our relentless touring and the feelings you get — or more precisely you lose — because of it. It's weird how disconnected one becomes when constantly surrounded by people. Musically it's pretty different from what we've done, it's more song-oriented but simultaneously more challenging than before — sonically and structurally."
In April of this year, Stoned Jesus presented a new song "Hands Resist Him" on the TV show #@)₴?$0, hosted by the journalist Michael Shchur. "Pilgrims" album's pre-orders to be available shortly.
On June 6, the band are to perform as a supporting act at the Deep Purple show on June 6 in Kyiv, Ukraine.
Read our interview with Stoned Jesus' leader Igor Sidorenko: "It's better to work on the result than to visualize yourself stadiums"

Tracklist:
Excited
Thessalia
Distant Light
Feel
Hands Resist Him
Water Me
Apathy
"Pilgrims" cover