​Sinoptik presents video "Fields On Fire" on upcoming album title track
The Ukrainian rockers Sinoptik released a music video for the title track of the upcoming album "Fields On Fire". The video filming was handled by the Lviv-based director Morris Ternevich, who, according to the press release, has worked with the artists from Ukraine, Poland, and Belarus.

Dima Sinoptik (vocals, guitars): "In this video, we tried to show the conflict of external goodness and inner depravity, which people accept as a reality and norm. The belief that any terror and filth for the sake of "the high goal" will be forgiven in advance, removes the moral responsibility, makes people obedient executors and reveals their animal nature."

Dima Sakir (bass): "We do not want to criticize or denigrate anyone, but only show vivid images that will attract attention and catch the eye, at least, we hope so."

Victor Gerchev (drums): "This young director, with his own initiative and talent, wrested from the hands of the show business' leaders our multimillion-dollar contract for the video filming." [All comments translated from Russian by Noizr]
"Fields On Fire", which will be the 4th full-length release in the band's discography, was recorded, mixed, and mastered by the frontman Dima Sinoptik. The LP will come out in April 2018.
See also: "On the first place in metal is Burzum's "Filosofem". Sinoptik's musicians talk about favorite albums
The album's live presentation will be held on April 14 at the Atlas club in Kyiv, Ukraine. Tickets from 250 UAH are available here. This spring, Sinoptik are to kick off tour in Europe and Ukraine.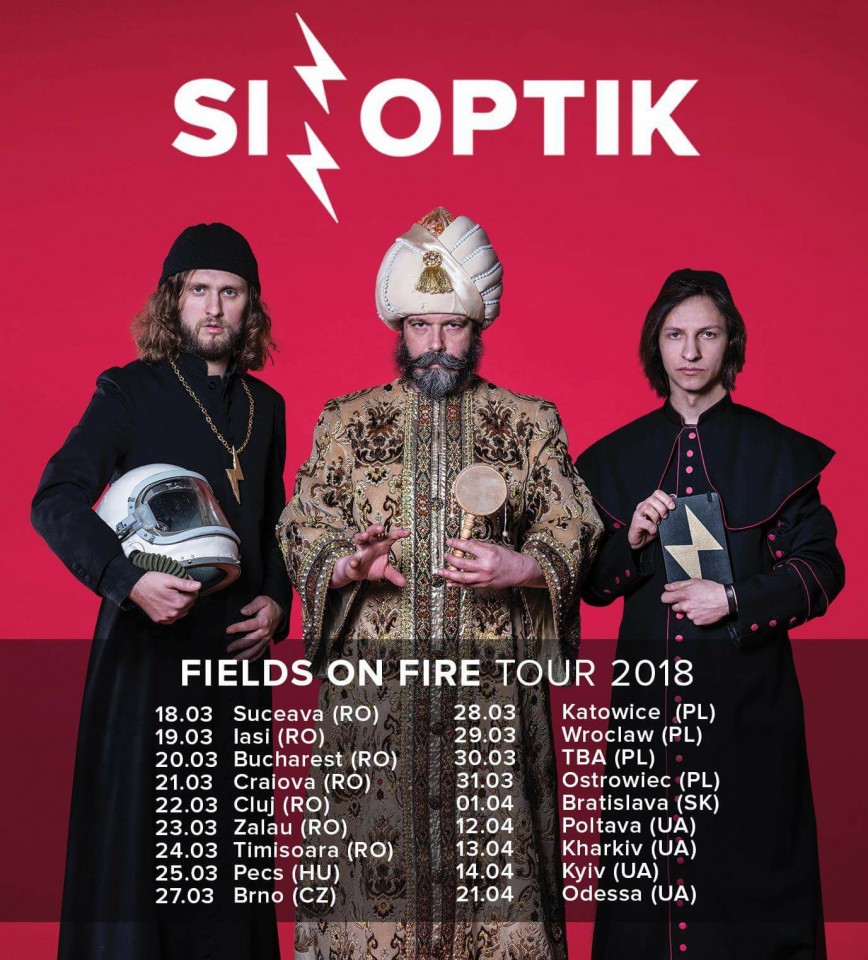 "Fields On Fire" behind the scenes photos