​Downfall of Gaia to give show feat. Sectorial on August 17 in Kyiv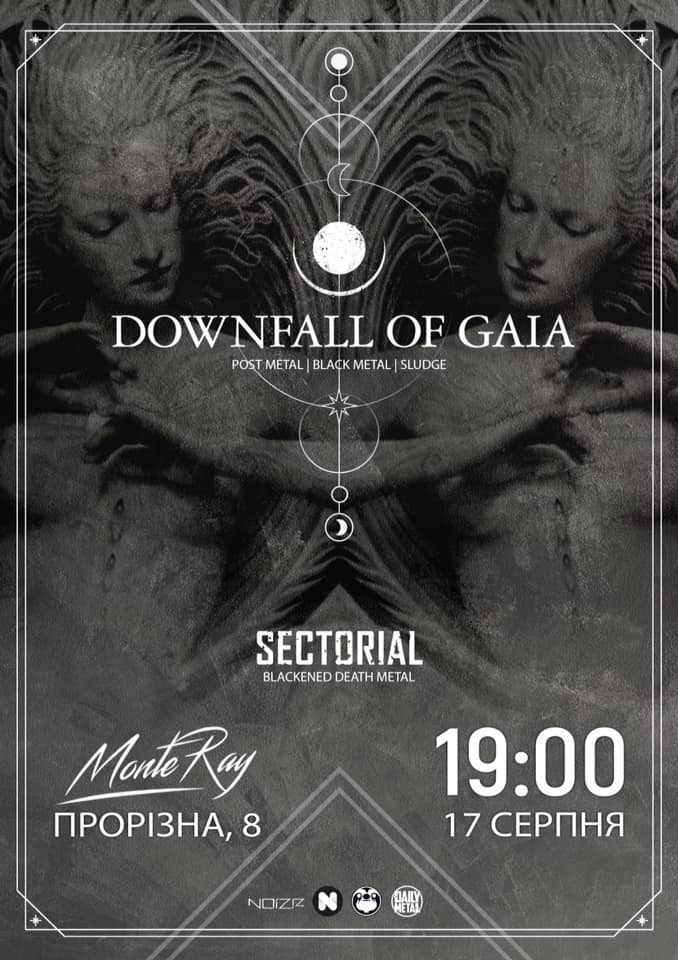 The German post-black metal act Downfall of Gaia is going to give the only one show in Ukraine with Ukrainian black death metallers Sectorial as an opening act The event will take place in August 17 at the MonteRay Live Stage club in Kyiv, tickets are available for ordering online.
Downfall of Gaia (DE) is "a powerful and time-tested post metal/black metal from Germany. A gloomy wall of sound that inexorably covers the listener and seeping to his very soul".

Sectorial (UA) is "a blackened death metal, parsing consciousness to atoms, that you have heard and seen at the main venues of the country."
You can buy tickets for Downfall of Gaia and Sectorial gig from 400 to 1000 UAH here. Head to this location to check the event on Facebook.