Combichrist to give show on December 1 in Kyiv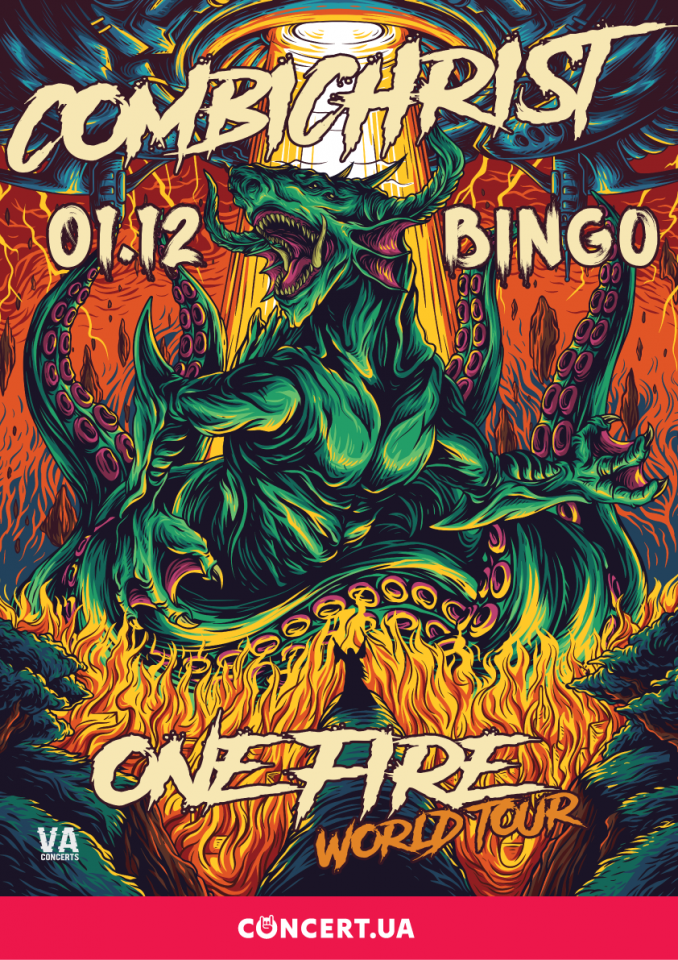 The American aggrotech metal project Combichrist will play a concert in Kyiv, Ukraine, in support of the band's newest album "One Fire". The performance will take place on December 1 at the Bingo club, tickets are already available for purchase.
Announcement of the organizers: "One of the most successful modern aggrotech/EBM bands Combichrist, which toured Europe and America with Rammstein, is going to Ukraine with the latest album "One Fire". Imagine a rave in hell itself, where instead of the devil, the charismatic Norwegian Andy LaPlegua and the band are mixing techno and industrial, abundantly adding aggressive guitar riffs to this fire."