Sectorial fundraising for the needs of the Armed Forces of Ukraine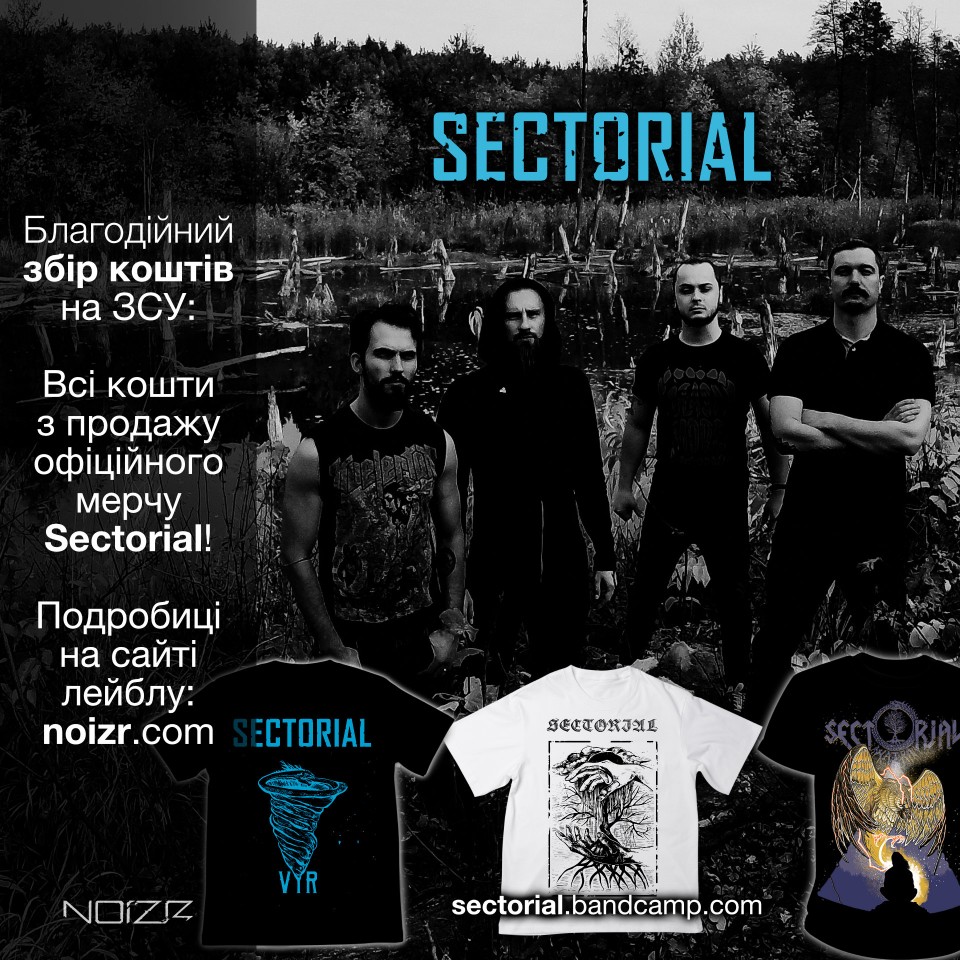 Since last year, part of the Ukrainian band Sectorial has been defending our country in the ranks of the Armed Forces, at the frontline.
We have finally collected all that is left of the band's merch for a 100% charity fundraising — we will help the boys and their unit in this difficult and important task (mainly for drone components, additional batteries, antennas).
We will be very grateful for your support. Buy merch or just donate to the Monobank jar. The full report will be published on the official pages when the jar is closed.
Monobank Jar
Link to the jar: https://send.monobank.ua/jar/59LpxE1tZR
Jar card number: 5375 4112 0656 9837
For Ukraine: after making sure we have the item/size you can just send money to the jar and send us a screenshot + address for shipping.
Sectorial's official Bandcamp
You can track availability and buy with international shipping on the band's Bandcamp.
When you buy merch or music on Bandcamp, you'll also get the music from the corresponding album in lossless format.
International and local delivery
Special prices are available to Ukrainians within the territory of Ukraine, everything is sent by Nova Poshta at the expense of the recipient. To clarify the availability and size, please first write to us somewhere in the social network.
Orders will be shipped approximately once or twice a week.
Minimum prices within Ukraine (you can, of course, add as much as you want):
CD VYR / WATRA — 250 UAH
Limited Box VYR — UAH 1,666
VYR T-shirt — UAH 500
Exodus of the Winter T-shirt — UAH 500
T-shirt Exodus of the Winter digital print — 450 UAH
WATRA T-shirt — UAH 500
You can see what and how it looks on the band's Bandcamp at the link above.
For your strong support, we also have three bonus Sectorial 'E.A.R.T.H.' mugs that you won't find anywhere else :)
Glory to Ukraine!
P.S. All proceeds from the sales of anything on the Noizr label since the start of the full-scale invasion (and everything we've had in our account at that point in recent years) was donated to support the military and verified foundations. Sectorial merch aid will now be sent specifically to the unit where the boys serve.