The voice of the internal confrontation: Review of WTEIM's post-black metal album "Unraveling; Arising"
— 8/10
The other day someone of my colleagues has begun a simple at first glance discussion about the features of a quality release. How an album, to which each time you return with a foretaste of something more than just a good sound and creative design, sounds and looks. And what, in fact, makes you re-listen the record again and again.
This kind of album is a whole mosaic of qualities. However, having the opportunity to choose only one feature, I would say, perhaps, the overall complexity of the release, implying its main message and the elaborated concept. Attention to details, sometimes even meticulousness and a lot of hours spent to produce such a release which could not only create a picture in the imagination, but also put the listener into some kind of trance, change his mood and evoke emotions earlier experienced by the music authors.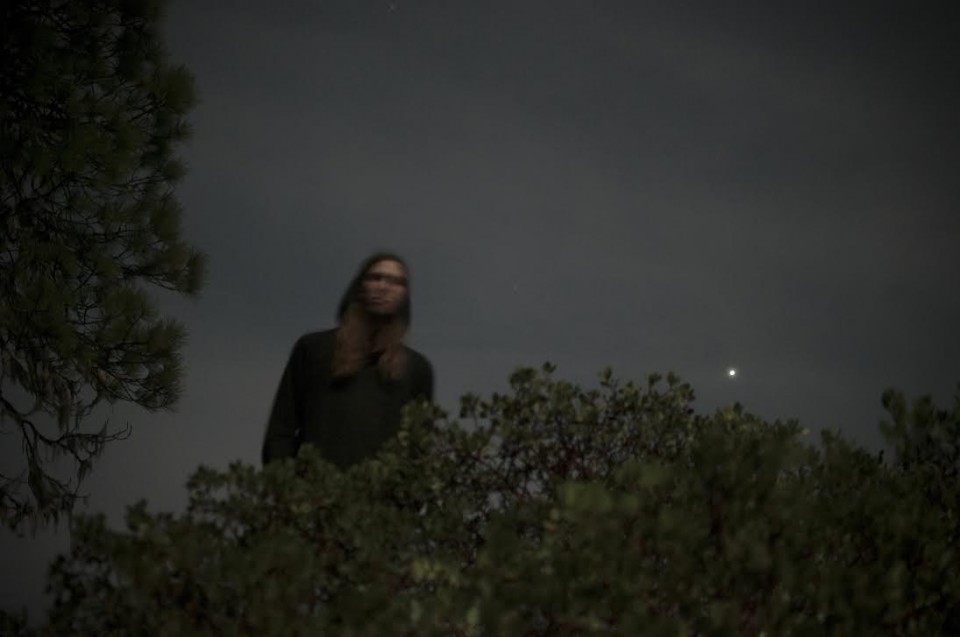 With The End In Mind's Alex Freilich
Yes, usually such albums do not come out every day. However, this feature, like no other, indicates that it is not another one trifling tracklist for one-time listening. And I caught myself thinking about this all, repeatedly rerunning the new release, sent on Noizr Zine's mail — fascinatingly epic, while bitterly grim "Unraveling; Arising", released by the American post-black metal project With The End In Mind.
What is interesting about this album? "Unraveling; Arising" is the debut full-length record and in the same time a solid work of the musician and composer Alex Freilich from Olympia, Washington, a virtuoso who handled by his own vocals, bass, guitars, percussions, and sound effects on his records. Almost an hour LP was preceded by two less well-balanced extended play records: "EP" (2013) and "Thresholder" (2013). Both of them resemble today more studio experiments, while the project's fresh album outlines the tortuous path traversed by the founder and the only WTEIM member from the genesis of the style to the lasting and carefully perfected musical ingot.
"Unraveling; Arising" tracklist:

Sings the Sky
Anguish Symmetry
Unraveling; Arising
From The True Source
Wheeling, Endlessly Wheeling
"Unraveling; Arising" is slow and consistent. The tracklist, featuring 5 compositions with an average timing of about 10 minutes, has a logic and a sense of proportion: the author step by step brings the listener to every burst of emotion, from melancholy to total hysteria, from mid-tempo instrumental bridges in ambient style to a squall of tremolo riffs. Thus, WTEIM very convincingly and without falsehood describes the twilight and despair of what is happening in modern society.
The inevitable collapse of the society is only one part of the overall concept, along with there is something personal in "Unraveling, Arising". At this stage, this is a kind of undiscovered voice of some complex internal confrontation expressed by a dense combination of atmospheric post-metal and aggressive black metal parts. It's beautiful, and it's powerful. Some parts on the record are so full of genuine desperation that with the title 3-minute interlude your emotional state is already broken and accepted the tone set by the album's overall atmosphere.
"Unraveling; Arising" is scheduled for release on Jule 6, 2018, via Temple of Torturous Records. The album is available for pre-order here.
Reviewed by Yurii Somov
Translated from Russian by Anastezia