Photo report: Agnostic Front celebrated 35th anniversary of their debut album in Ukraine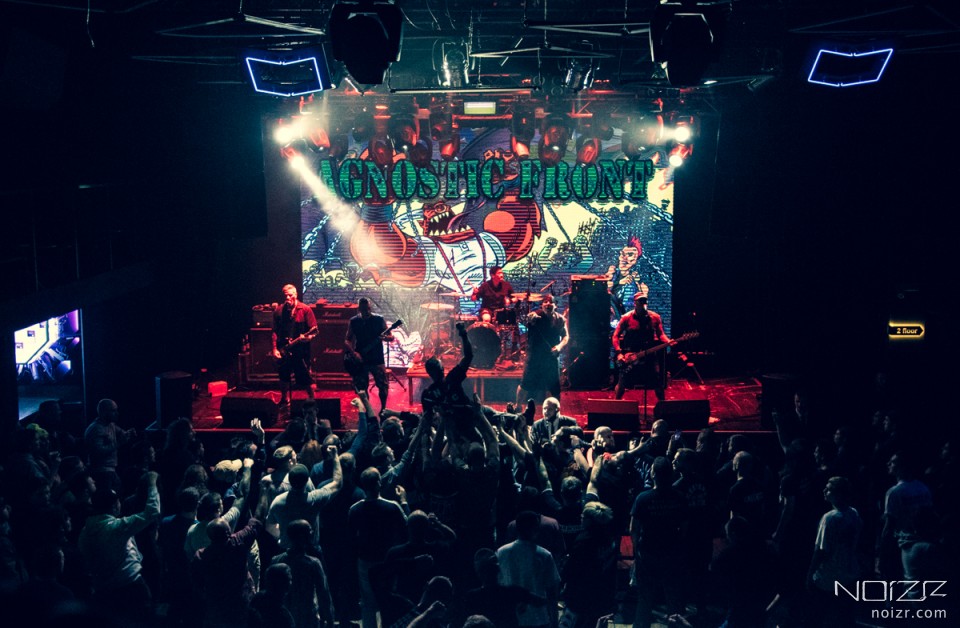 On November 12, American hardcore Agnostic Front will give a concert in Ukraine, in honor of the 35th anniversary of the band's debut album "Victim In Pain", songs from which were later covered by such venerable representatives of extreme music as Fear Factory, Hatebreed, Napalm Death, Biohazard, and Pantera's Phil Anselmo. The performance, organized by HMG concert agency, was held at the local club in Kyiv.

You can find out how the concert of the legendary New York act looked like from our photo report provided by Yurii Somov.
Info. Agnostic Front is an American hardcore punk band from New York City. Founded in 1980, the band is considered an important influence to the New York hardcore scene, as well as for pioneering the crossover thrash genre.