​Oomph! gave an exclusive show with an orchestra in Kyiv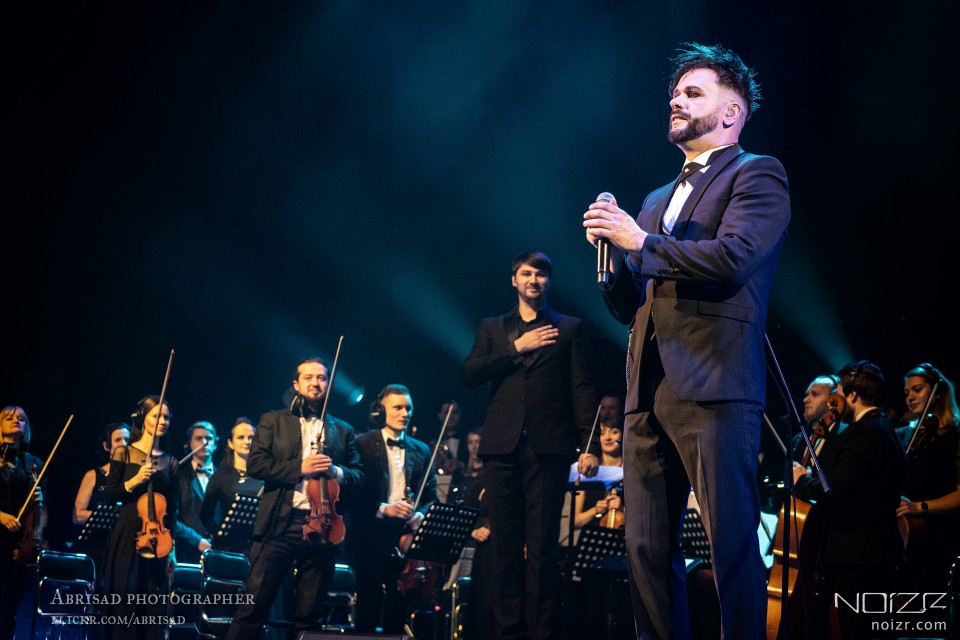 On February 16, the German act Oomph! gave its first concert with the Ukrainian Symphony Orchestra in Kyiv. That evening, the band presented its main hits in new arrangements. Noizr Zine's team visited the gig and is ready to share its impressions of the past event.

Combining symphonies with rock or metal music is nothing new. In addition to numerous live performances, many bands have long and successfully insert elements of the orchestral classical music into their compositions, thus giving life to new subgenres, for example, symphonic metal. When creating a song from scratch, it is much easier to adjust the composition to the features of the orchestra. Another thing is to write new arrangements for ready-made songs so that they sound harmoniously in a duet with classical instruments. And the German rock band Oomph! last Saturday actually showed that this task was within their power. Probably, that was possible because of endless experiments with the sound, which the musicians carried out throughout their 30-year career. But in the end, the most famous hits of the group received a second wind, picked up by the strings, brass and drums of the grand orchestra.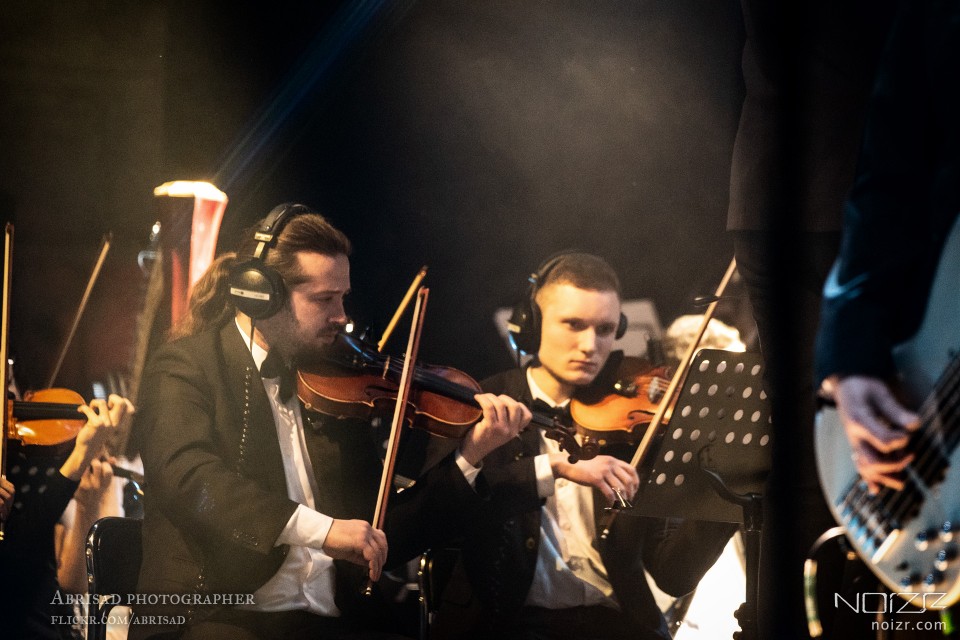 The concert began with a decent almost hourly delay. At first, the musicians of the orchestra, its conductor, and then Oomph! members came to the stage, whom the public met with applause and cheers. Oomph! musicians, dressed in classic costumes to match the event, nevertheless were not in any way constrained by their outfit — they jumped, moved around the stage cheerfully, and generally behaved very lively, inspiring the auditory with their positive irrepressible energy.
After each composition, the band's frontman Dero Goi bowed to the conductor and his orchestra, not forgetting to actively interact with the public during the breaks between songs — expressing his gratitude and entertaining the audience with funny comments and jokes.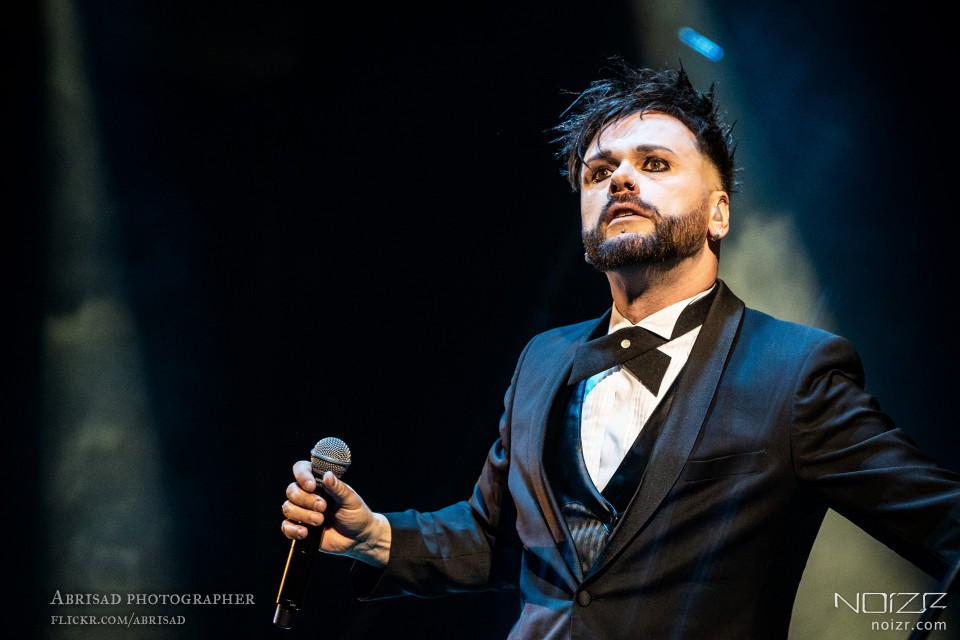 The hall of the October Palace allowed listeners to enjoy every single instrument of the orchestra and Dero Goi's voice — everything was heard just fine even in the most remote areas of the balconies, which, unfortunately, could not be said about electric guitars that were most often lost in the mix because of what they were clearly heard only a few times per concert.
In general, the show was held with incredible dedication of musicians — both members of the orchestra, and the band's members. Oomph!, who repeatedly performed in Ukraine, seemed to feel very comfortable and freely in front of their familiar public. And the audience, judging by the people's reactions and following reviews on the Internet, was incredibly pleased with an exclusive band's show, performed in Ukraine for the first time.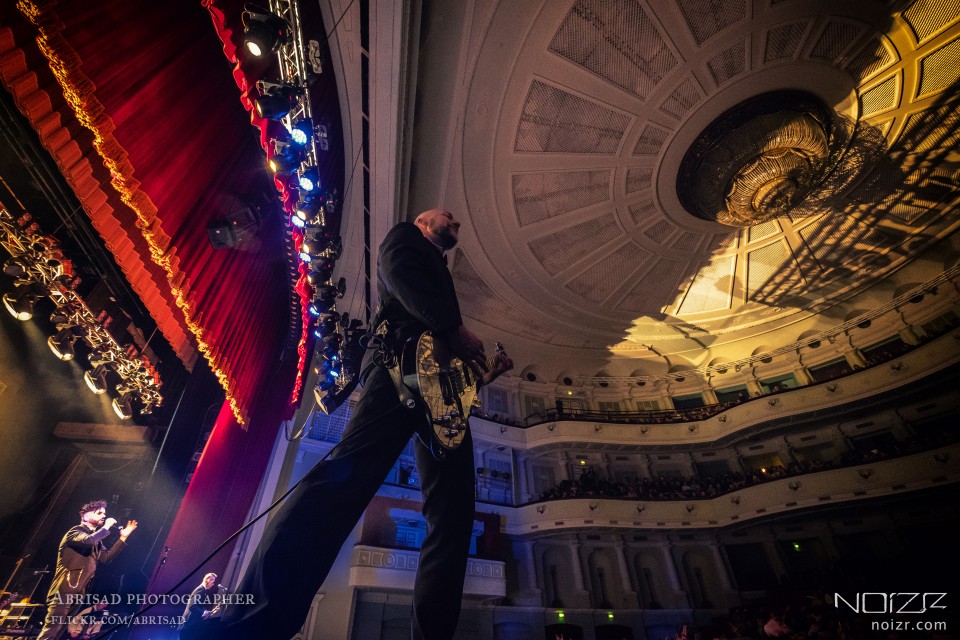 Setlist:

Gekreuzigt
Sandmann
Träumst Du
Labyrinth
Jede Reise hat ein Ende
Auf Kurs
Als wärs das letzte Mal
Unter diesem Mond
Das Weisse Licht
Der neue Gott
Alles aus Liebe
Jetzt oder nie
Gott ist ein Popstar
Augen auf!
Encore:
Niemand
Auf Kurs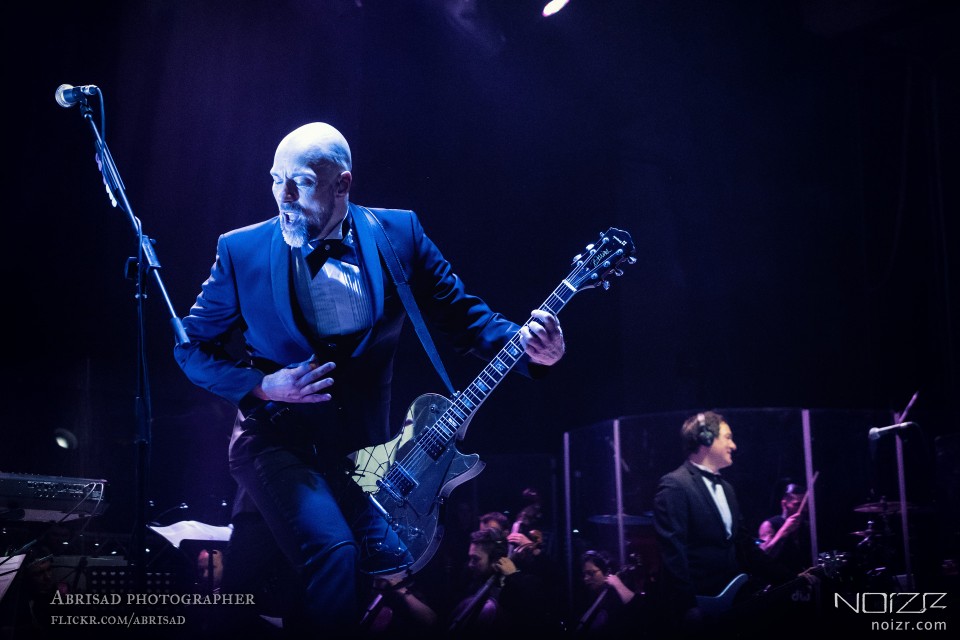 Report by Anastezia G.
Photos by Olga Abrisad
Noizr Zine thanks Alena Skulkina for the accreditation