Arms of War: the debut album "Legions of Steel" release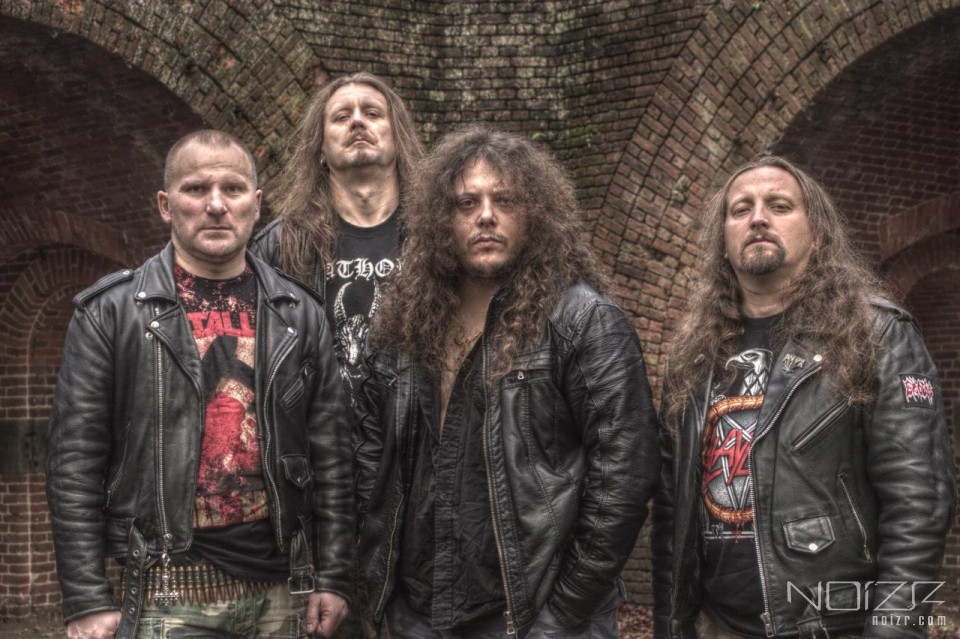 Arms of War's debut album, "Legions of Steel" released on April 19th 2014, by Turntable Records, division of Groovy International and Noizr Productions as Gatefold Marble Splash Red Vinyl, limited to 299 copies, Limited Edition Digipak CD, limited to 150 copies (with different CD layout), Limited Edition Digipak CD, limited to 350 copies and available form official website.
The album was produced by Arms of War and Triptykon's guitarist V. Santura and recorded at AOW Studio Brussels, Belgium, mixed and mastered at V. Santura's Woodshed Studio in Germany in 2012 and 2013.
Arms of War described their music as "thrash, melodic death metal", a great mixture of Thrash/Death Metal with elements of Groove and Heavy Metal, with some Neo-Classical leanings in the solo passages, albeit played in a somewhat lower register. However, in between, his guitar goes into a Groove Death mode which intertwines with the rhythm guitars. The voice is what a voice should be in Death Metal.
Trak listing:
Legions of Steel
War & Pain
Deus Amo
The Void
The Vampire King
Senseless Life in Silence
Prophet of Destruction
Lost Beliefs
Arms of War