Brutal Assault'19: brief interview with Amon Amarth's guitarist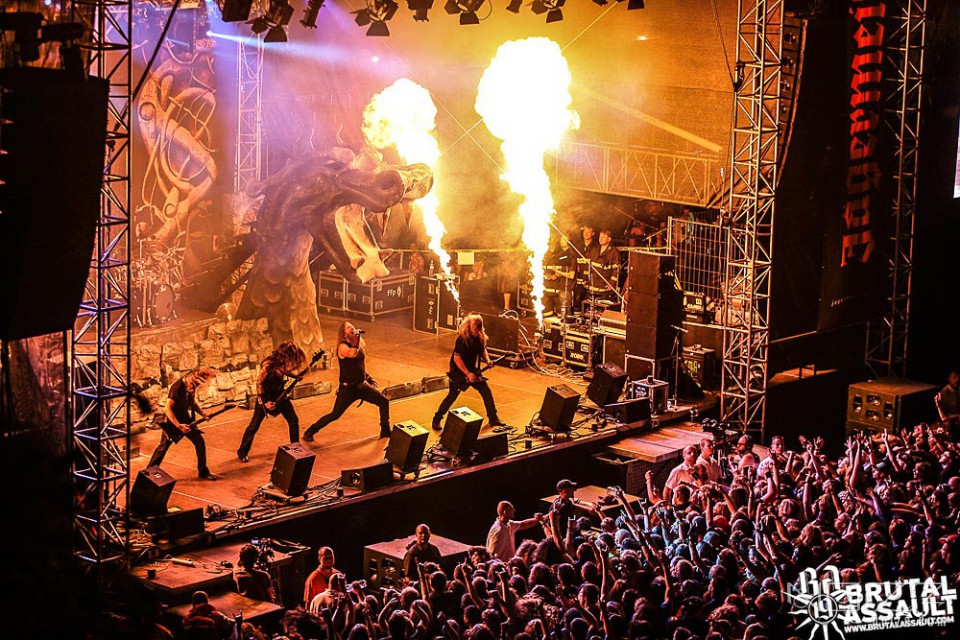 The extreme metal festival Brutal Assault took place at the Czech Josefov Fortress in early August. In the penultimate day of the event the headliner was the Swedish melodic death metal band Amon Amarth, which music is often being labeled as "viking metal". Noizr's journalists took a brief interview with the guitarist Olavi Mikkonen shortly before the band's show. Due to this talk we found out that Amon Amarth plans to come again to Ukraine after their new studio album's release.
Did Johan Hegg's participation in "Northmen: A Viking Saga" affect on the band's work or tour?
Olavi Mikkonen (hereinafter — O. M.): Not really. I think he did it when we were on the break. So it was actually quit good planned that it didn't hurt the band at all. I have seen the trailer and It looked kind of cool. And we recorded a video and used a lot of movie for this.
And you have filmed a video clip for one of the tracks?
O. M.: Yes, and it was kind of cool. And also you can heard Amon Amarth's music in the end of the movie.
That's great.
O. M.: Yeah, it's cool and as I know Johan had a great time. It was a new experience.
You will have a lot of shows soon till November. Shall you take some break or maybe start a new recording after?
O. M.: We're gonna have some days off before September and then we'll have tour in North America for two months. Then we gonna have December off and in January we'll continue tour in Europe.
Do you plan to visit Ukraine again while touring in Europe?
O. M.: No, we had a great show there, but I don't think that it's good to come back with the same album twice. So when we'll have a new album then we'll come back and make more shows. And not only in Kyiv, maybe we can make show in some other city.
By Zork and Anastezia